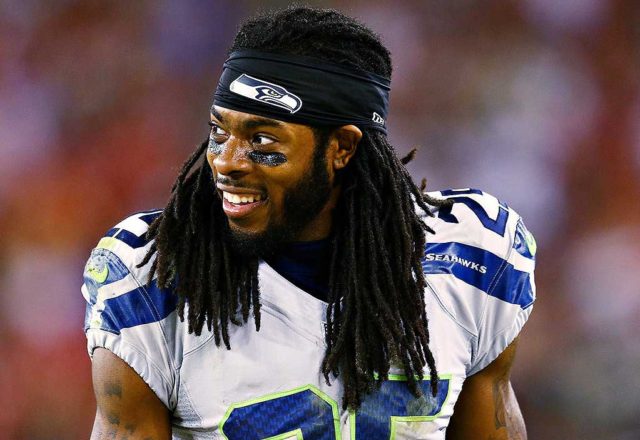 The Seattle Seahawks will become the first NFL team to join Colin Kaepernick's silent protest during the national anthem this Sunday.




(USUNCUT) In the Sea Hawks home opener against the Miami Dolphins, they planned a "big surprise" during the national anthem, according to their linebacker Bobby Wagner. Wagner stated that the entire roster will take part in the protest, though he didn't say if the team would sit or kneel.




"Anything we want to do, it's not going to be individual. It's going to be a team thing. That's what the world needs to see. The world needs to see people coming together versus being individuals," Wagner told the Seattle Times.
The team has the support of their head coach Pete Carroll, who recently stood up for cornerback Jeremy Lane when he sat during the national anthem in solidarity with San Francisco 49ers quarterback Colin Kaepernick last Thursday before Seattle's final preseason game against the Oakland Raiders.
"[Lane]'s pretty clear on what he did and what he was trying to express and I think it is very simple and so we'll leave that up to him," Carroll told the Times.




In addition to Lane and Wagner, their wide receiver Doug Baldwin has publicly expressed support for Kaepernick on social media. After Kaepernick started receiving blowback for refusing to stand up for the national anthem, Baldwin then defended the protest and cast Kaepernick's critics as ignorant of what free speech entails.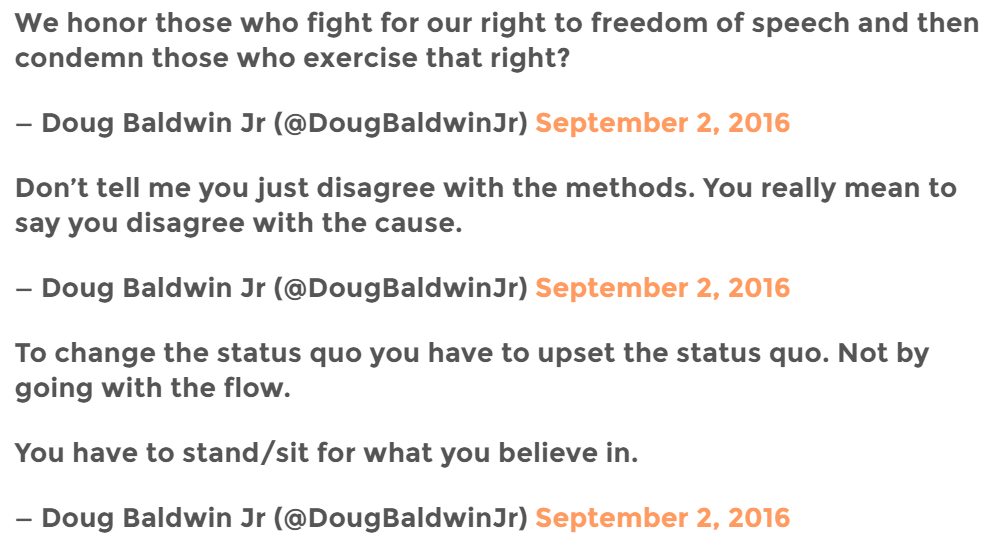 Kaepernick's silent protest has also been recently joined by U.S. Women's National Team soccer player Megan Rapinoe, and several members of the West Virginia Tech volleyball team. Kaepernick, who said he refuses to "stand to show pride in a flag for a country that oppresses black people," has said he'll continue his protest until police brutality is no longer an issue.