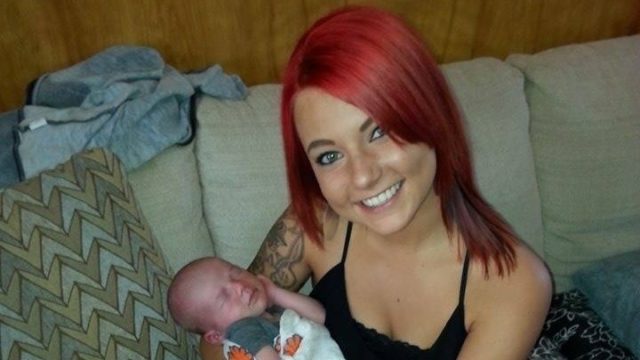 This is the State in Action – taking away charity money from a teenage cancer survivor through taxation to send more men and women to die in war.
Two years after surviving a terrible car crash and battling cancer, Casey Charf never imagined she'd be fighting a new battle with the IRS.
(SOURCE) KETV first met Casey in March of 2013, just weeks after she survived a crash that broke her neck and back in several places.




"It's crazy to think back to how I felt talking to you for the first time, being in the hospital, getting all that news," Casey, now 20, told KETV's Brandi Petersen. "Everything was thrown at me so fast."
Paramedics flew Casey to the hospital after the crash near 276th and Bennington Road. During tests and scans to check for accident injuries, doctors discovered tumors hidden throughout Casey's body. She had no idea she had cancer.
"I'm determined not to let this cancer ruin my life. Or take it," Casey told KETV. Her story went viral, reaching doctors and donors across the nation. Health experts offered to treat Casey's rare cancer, pheochromocytoma, including a leading physician with the National Institute of Health. Hundreds of people in the Omaha metro area attended fundraisers for the Charf family to help with travel and medical expenses. Her sister also set up a GoFundMe account online, and more than a thousand people around the world donated to the Charfs, raising nearly $50,000.




In the last two years, Casey has traveled to Maryland and Louisiana for treatment, and received chemotherapy and radiation here in Omaha as well. So far, efforts to find 'Casey's Cure' have shown little progress; the cancer is still there.
"Even though I look and feel normal, I'm not," said Casey. Casey says there are still tumors in her spine and bones, though at this point, the cancer does not appear to be spreading and she does not have any symptoms.
Just weeks ago, Casey and her family began a new battle.
"Two years later, we get a letter saying we owed like $20,000 in taxes," said Casey.
March 30, 2015, the IRS notified the Charfs that what they'd collected through the GoFundMe account should've been claimed as income. Of the nearly $50,000 the government wants $15,457 in back taxes, and another $3,676 in penalties and interest. In total, the letter indicates the Charfs owe the IRS $19,133 by April 29th.




"We've already used that money for my doctors' bills and everything that I've needed," said Casey. "It's donations, it's not income. So how can they tax you on that? I don't get it."
KETV contacted the IRS. A spokesperson declined comment, nothing law prohibits the agency from talking about specific accounts.
GoFundMe has posted on the website 'while this is by no means a guarantee, most donations on GoFundMe are simply considered to be personal gifts which are not taxed as income in the US.'
Internet searches about online donations show mixed opinions about taxability. At least one local tax expert tells KETV these donations are no different than a cash donation you make in person in a jar on a counter.
"This is a gift. She's going to have no tax consequence, or should not," said Chad Brown, President of Liberty Tax Service franchises in Omaha and Iowa. Brown is not the Charfs' accountant, but offered a professional opinion based on the information KETV provided. He says crowdfunding sites often use a third party to pay out donations, and that anything more than $20,000 annually require those businesses to legally file a 1099 with the IRS.
"They're saying, we received this document that you received payments," said Brown. "I think it's really going to open the IRS's eyes, the more and more you see this on the news, Facebook, social media–it's becoming more and more popular."
Brown says we may even see new tax language or guidelines on how to note online donations in a tax return.
The Charfs are appealing their case. Casey is handling this battle just as she is her cancer; with a smile. It's the same spirit that inspired all of those donations in the first place.
"I'm just happy to be alive," said Casey. "I'm just happy to be here, honestly."
Chad Brown, the IRS and GoFundMe all advise anyone using a crowdfunding site to consult a tax expert. KETV will continue to follow updates on Casey Charf and her appeal.