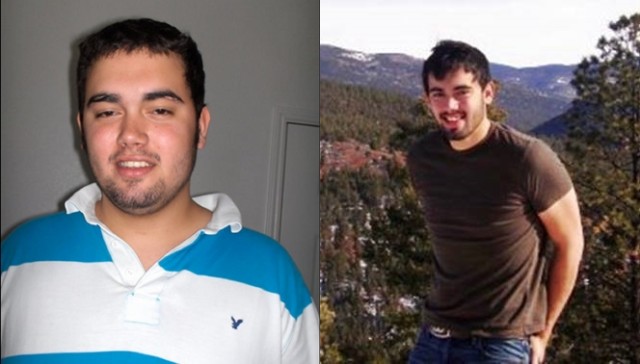 My story of how I gained and lost 140 pounds is intertwined between psychiatric drugs and diet. First, I'd like to give a bit of history. I've been on different medications for "ADHD", "Insomnia", and "Bipolar" disorder since I was 8 years old. I'm now 28, so two-thirds of my life has been neurologically influenced by drugs. It started when I was 8. I was having issues concentrating at school, and rather than looking at my diet or questioning the educational merits and practices at my public school, a neurological disorder was determined to be the culprit. I was sent to a psychiatrist who – after some "tests" – diagnosed me with Attention Deficit and Hyperactivity Disorder; in order to cure these "diseases", I was put on Ritalin. Ritalin is an amphetamine and is kissing cousin to cocaine.
When I was on Ritalin, I stopped questioning my teacher. Much like a zombie, I just existed without actually living. About 5 years later, at the age of 13, I was put on Adderall—another type of amphetamine. This can cause issues with temper, heart problems, and insomnia.
My emotions began fluctuating more often and going through puberty didn't help. I got into a few fights and got into more than a few arguments. As a result, I was then sent to another psychiatrist who diagnosed me with Bipolar disorder. At this point I was only 13.  I was then placed on a bipolar drug, known as Depakote—that drug truly destroyed me.
Depakote is normally prescribed to patients to prevent seizures, and can cause massive weight gain as well as a drop in IQ and ambition. I had always been quite energetic, but this completely wiped me out. In order to compensate for the drop in IQ, my dosage of Adderall was raised. And then, in order to compensate for insomnia due to Adderall, I was put on an anti-schizophrenia drug called Zyprexa that also causes weight gain and severe drowsiness. All this happened within a year.
Then the inevitable happened, and my body crashed. One night, at the age of 14, I collapsed to the ground. I was suffering from atrial fibrillation—i.e. severe irregular heart beat—brought on by the mixture of drugs, the largest culprit being the Adderall. I was sent to the hospital, where an electrical cardioversion—the restoration of the heart rhythm through the use of electrical shock—was used to get my body into working order.
As a result, I was taken off of Adderall and put on a heart medication. Adderall, being a stimulant, was the drug that prevented the weight gain side-effect of the other drugs that I was put on—which I was on due to the side effects of Adderall. On top of this, the heart medication I was given slowed me down even more. By preventing my pulse from getting to high, the drug didn't allow me to exert enough energy while exercising, and lowered my ambition to do anything. So the inevitable happened again, and I began putting on a massive amount of weight. From the ages of 15-18, I went from being 180lbs to 330lbs.
(320LBS at the age of 18)
When I got up to 320LBS, I was incredibly unhealthy. I had such severe acid reflux, that I was vomiting twice a day and had chest pains all the time. I couldn't do a single pushup; I had terrible skin and severe sleep apnea as well. As a result, I switched psychiatrists again. The psychiatrist I saw didn't deal with insurance companies, normally dealt with the elderly, and wasn't as keen to giving children drugs. He looked at my drug history and was shocked. He began weeding me off of all my drugs, and gave me a very light mood stabilizer so that my body wouldn't go into shock. I immediately began losing weight.
At first I simply switched my diet to predominantly whole foods (still consuming grains, though) and started losing 2-3LBS a week. Within a year I lost 80LBS.
(At 260LBS)
My weight loss stopped, so I took an unhealthy approach of nearly starving myself. I was going all out on the elliptical machine for 2 hours a day, while consuming a high carbohydrate low-fat diet. I felt like hell, but I continued to lose weight.
Once I was at 230LBS I hit a wall. It seemed that no matter what I did, I couldn't lose weight without always feeling terrible. Then a friend told me about the Low-Carb Diet, and everything got better after that. I knocked out all grains, table sugar, and heavily processed food. I began eating a lot of fatty meat, which I had always been told to not eat, and plenty of fruits and veggies. After I implemented these changes the weight began shedding quickly, I was able to get off my heart medication, my skin cleared up, my joints stopped hurting, and my acid reflux issue diminished significantly. 
I'm now at 190LBS and feel pretty damn good. The sleep apnea is gone, the debilitating acid reflux is gone, and my mind feels clearer. Mentally, I'm not totally in the clear from getting angry or having issues with concentration—the important aspect is to acknowledge that's part of the human condition. The psychiatric drugs I was on might help some people, but to assume that I needed them at such a young age was irresponsible. I will never shame anyone for taking anything, but I will beg that parents and psychiatrists use a bit more caution before giving an angry kid an anti-bipolar medication that causes massive weight gain. Overall, I'm happier and healthier and that's all I can ask for.