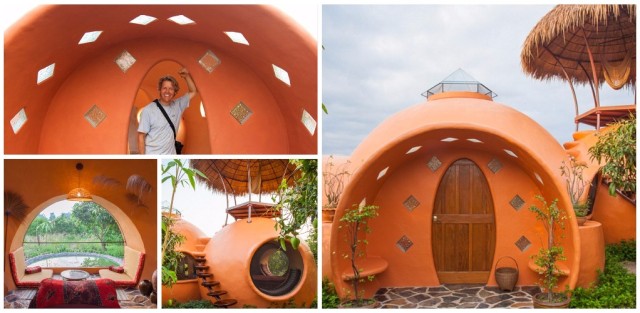 One man's otherworldly Thailand dome home was built in six weeks — for a mere $9,000.




Steve Areen decided to build the dream home while visiting friend Hajjar Gibran. Gibran was in the middle of building dome homes for his Thailand retreat center in 2011, Areen wrote on his website.

'[Hajjar] and his wife offered me a spot on their mango farm to build my own dome,' Areen wrote.

Areen wrote that by using Gibbran's advice — and the help of Gibbran's son-in-law Tao — the home was up within six weeks.

Areen said the cost for the basic structure was under $6,000, but including finishing details and furniture, the total cost was $9,000.

Even Areen seems to be aware of his good fortune.





'Please keep in mind this is in cost-friendly Thailand,' he wrote.

Though the home was built with cement blocks and clay bricks, Areen told Inhabitat that he is looking at property in Oregon to build another dome home — but this time hopefully with more sustainable earthen bricks.

Scroll down for video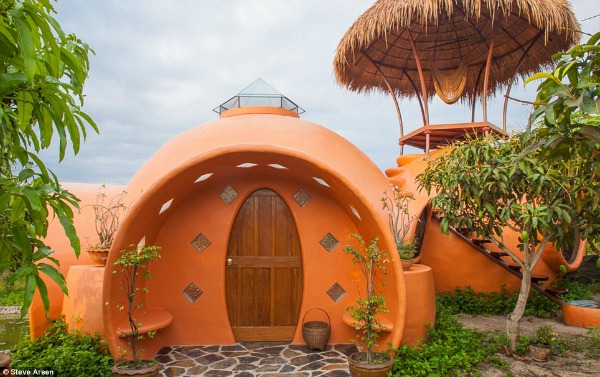 Steve Areen's dome home was built on a mango farm in Thailand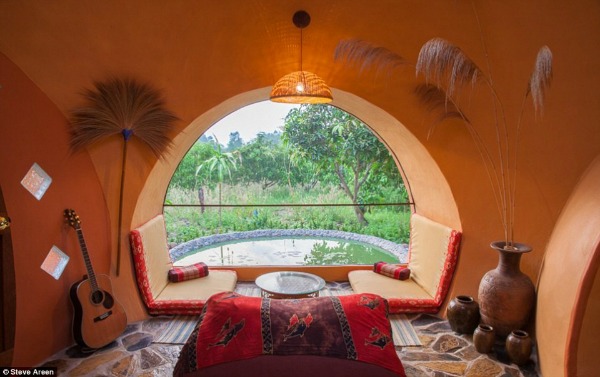 The dome home was built using cement blocks and clay bricks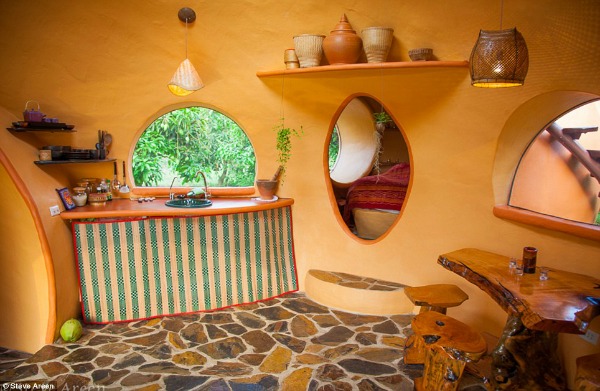 The home initially cost $6,000 but furniture and further detailing brought the total to $9,000 — still a bargain for many homeowners