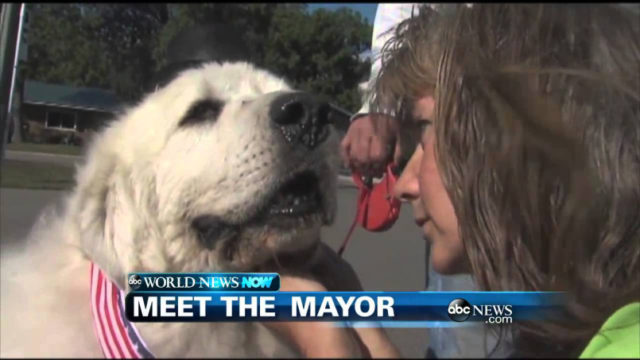 CORMORANT TOWNSHIP, Minn. — Duke, a 9-year-old Great Pyrenees, won re-election as mayor of a small Minnesota town.
He will now be serving his third-straight term as mayor of Cormorant, according to WLWT.




He is so adored in the small town that no one even ran against him.
"I don't know who would run against him because he's done such great things for the community," said Cormorant resident Karen Nelson, according to Detroit Lakes Online.
Duke won his first election three years ago and is expected to run again next year.