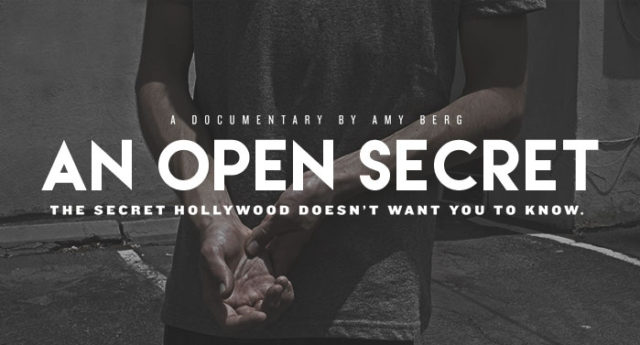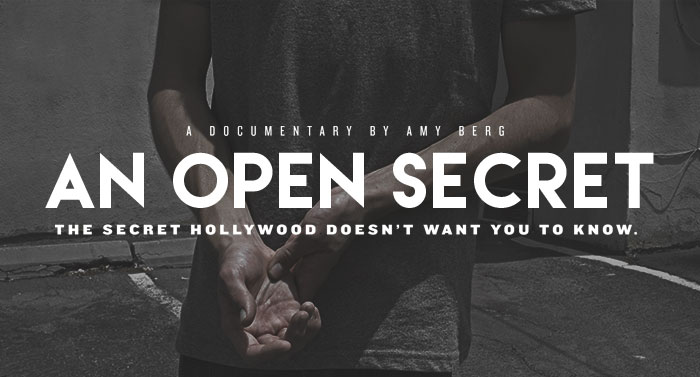 An Open Secret

 

is a 2017 documentary about the rampant abuse of young boys at the hands of "important men" in Hollywood. It is now available online for a limited time for free . Make sure you watch this.
In an Open Secret, you'll learn how high-powered Hollywood men groom parents and their children into trusting, up until the point that they can get close enough to exploit them. The slow drawn-out process is fueled by consistent manipulation and the lure of the Hollywood lifestyle which rips children away from their parents and into the hands of perverted old men.



Producer Gabe Hoffman made An Open Secret available online on Vimeo for a limited time "to commemorate serial predator Harvey Weinstein finally being exposed". Hoffman stated:
"Harvey Weinstein, by the way, is not the only one who has used confidentiality settlements. That's why more of Hollywood's behavior hasn't been exposed. This is the tip of the iceberg"
– Hollywood Reporter, Hollywood Sex Abuse Film 'An Open Secret' Released Online



The documentary follows the stories of five former child actors who were sexually abused by multiple predators. Much of the film focuses on Marc Collins-Rector, subsequently convicted of child sexual abuse, who co-owned and operated Digital Entertainment
Network. DEN produced brief online videos during the early days of the Internet, and was noted for wild parties featuring underaged boys at Collins-Rector's house.= The parties are described in the film by participants.
The film makes multiple references to director Bryan Singer, who was alleged to be at some of the DEN parties,= but does not detail allegations against him. A lawsuit alleging that Singer sexually abused an underage boy was withdrawn during the production of the film. The film details only allegations made by persons willing to appear on camera.=
Among the persons interviewed is Vanity Fair journalist John Connolly, who states that an article on pedophilia in Hollywood was dropped at the last minute by Details magazine
You can watch the documentary on Vimeo in full here