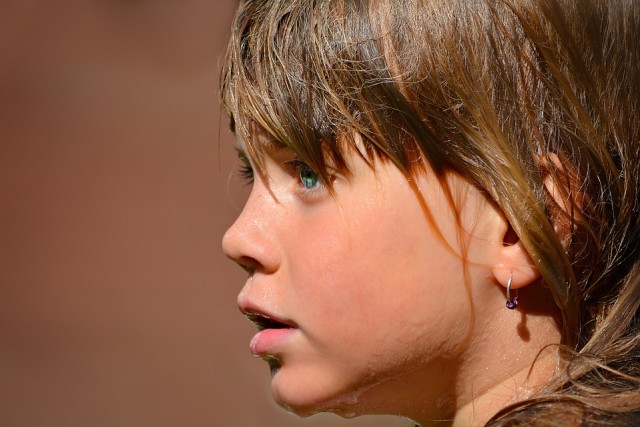 Note from the editor: The following article is written by noted Liberty Activist and Radio Host, Ellen Ball. It's an insightful and courageous account of her life dealing with not only an abusive mother, but also an abusive system – CPS – which made her childhood even more of a nightmare. For those interested in learning more about Child Protective Services, check out Legally Kidnapped: The Case Against Child Protective Services. 
I was seven years old when Child Protective Services came into my life. I didn't ask for the trauma they brought into my world – neither did my family – but this is state that we were born into and the system we had no choice but to abide by. Maybe if my mother had been more caring or careful, or wise enough to follow the law, CPS wouldn't have taken over my family. I've come to realize that the fault was not only my mother's actions, but something larger than either us.
I acknowledge that there are inherent issues with any eye-witness testimony, yet my words are corroborated by more than just experiences. As a child, life was completely unstable. There was always a new man in my mother Lynn's life, which meant a new house, town, school and people. Never having a say in where we lived, what school we went to or who we were forced to be around did not feel right to me. There were times that I wished for it to end. As the saying goes, be careful what you wish for.
Lynn had another blow-out argument with our stepfather. They had been together for several years and in that time had two children, my brother Joseph and sister Michelle. The oldest sister Noelle and I were bastards from previous flings but had always seen our stepfather as the patriarch. Hardened by years of physical labor and poverty, he still filled the role of a caring father. We never thought of the hitting and yelling as abnormal and were saddened by our mother's decision to move to Colorado, but were clueless as to what was going on beneath the surface of what we'd been told. Lynn was a chronic drug user, philanderer, liar, and abuser that rarely worked. Getting the truth of the situation then or now would not be possible. So off we went, the four children and our child-like mother to start a new chapter in Colorado.
The first few weeks of that fall were spent in our grandparents' apartment where we began attending a new school. That is, until the day Joseph and Michelle went back to Michigan with their father who had won custody of them after Lynn so carelessly ran away without sorting any legal issues out. She was charged with the kidnapping of her own children and sent to jail. Noelle and I were left with no legal guardian and immediately placed in state custody.
We rode with an oddly friendly woman in a nicer car than I'd ever been in to the CPS building. I still remember the building; how they tried to cover up the sterility of the white office walls and fluorescent lighting by placing kid's toys everywhere. It did not comfort me; the weak disguise only made the situation appear more catastrophic. I did not know what this place was, only that they were immensely powerful and monstrous. It was of their doing that families like mine were being ripped apart.
I remember being watched through one-way glass like a caged animal as another stranger entered the room and began talking with us. I was frightened and didn't know who to trust—the only link to familiarity was my sister. As long as we were together the world would not fall apart.
Later that day we were sent to the home of a stranger, a woman that insisted on being called Aunnie because it was a mash of the words "auntie" and "granny." No matter how much she wanted, she never felt like either to us.  Though she was a certified child-care giver, there wasn't one part of me that felt as if I belonged with her.  The few weeks we lived in that house were nothing but torment to young minds. So stressed by the situation, I could never focus on school work. In the past, school had always been an escape and I would eagerly earn acceptable grades. Suddenly I could not focus on anything and began failing every subject. At night my sister and I would lie awake in bed sharing memories of our missing brother and sister. I cried myself to sleep most nights.
Luckily for my sister and I, the grandparents we had been staying with claimed custody as they were the closest living relatives. They were extreme in their religion and demanding, yet it was reassurance to me that life was being normalized once more. Occasionally we would go visit our mother in jail. The separation was stronger than the plates of glass and telephone through which we spoke. Nothing was the same and I could no longer trust her. At least I was finally with people that were familiar once more and the CPS nightmare was over.
The next few years of my life were just as crazy as the first. Eventually Lynn was released from her jail cell and had another child, my youngest sister Elisabeth. She left for Michigan soon after to try and repair some of the damage she had done, leaving her three children in Colorado for a year. Upon returning, she brought with her the power of court paperwork to bring us back to Michigan. I had realized by the age of nine that I did not like this woman called "mother," who was jerking our leashes wherever she pleased, and I had no trust or optimism about her choices. In that moment my sisters and I would have chosen to be anywhere but with her. Lynn had missed so much of Elisabeth's young life that she clung to me for comfort and safety the entire drive back to Michigan as if I were her mother. From there on it was the same old thing again: a new man, new house, town, school and people.
Of course the past never dies quietly for a woman like Lynn. The man on my birth certificate began filing to procure a court order for supervised visitation. After psychological evaluations and questioning from CPS that were ever-more psychologically disturbing, we were ordered to be in a room for an hour every week with this man we did not know at all.
Noelle and I both hated it. Not only did we have to sit in awkward silence with two strangers expecting us to perform for them, we were also interrogated by Lynn after every session and coached on how to behave. She said that if we acted as if we liked him, we would have to see him more often. That was not an option that was favorable to us, but it seemed as if the CPS worker was encouraging us to interact more. I wanted to stay with my mother, and every visit was an ominous reminder that at a moment's notice I could be forced into yet another unwanted relationship by people I did not trust.
Fast forward to my thirteenth year on this planet. We lived in Michigan still, but Lynn had lost custody of Joseph and Michelle again to their father after moving in with my friend's family. She began dating a man she met online, and within two weeks found herself in a hilarious sham of a marriage. Moving in with him immediately was the next logical step for us. To no one's surprise they were separated within two months. What surprised me was how she instantly had a new online boyfriend who invited her to move in with him.
One day Lynn packed her bags and left for Florida. Noelle was fifteen, I was thirteen, and Elisabeth was four. We were left with nothing but the promise of money in the mail and the house we were staying in. Despite how insane this sounds, I was determined to take care of my remaining family. Noelle was the first to crack under the pressure. Three days of being alone was enough to spill the whole story to her school counselor. This is where Child Protective Services entered into our lives yet again.
The three of us moved in with grandparents a few towns over immediately following the home invasion of state workers. Technically this was not allowed as they were not licensed care providers by the state, but in the emergency situation we were allowed to stay because they were the closest living relatives. To have the story end there would have been a relief, but nothing is ever that easy when it comes to government agencies.
Noelle and I were appointed an attorney by the court to properly define what we thought was our best interest at the court hearings that took place every other month. There was no getting around it, if we didn't show up then it would be decided for us what our interests were. Representatives of CPS from different departments and at times estranged family members would show up in the court room to argue what they thought we should do. It felt incredibly demeaning to me; being talked about so impersonally as a piece of property.
We stayed with our grandparents however, and for the first few months struggled to find our place in a household not prepared for children. CPS workers would come to visit us every month; we would talk with our grandparents in the room, as well as in an isolated area where there was no guilt for being honest. Our relationship was strained from the beginning of the move by their belief that everyone, including us, had bad intentions. Though they cared for us it was blatantly obvious that we were unwanted. They were made to go through parenting classes and update the house so everything was up to code. After that, they were deemed fit to raise children and given a nice plaque to hang on the wall.
Living with my grandparents was viewing them in full for the first time in all of their miserable glory. They both worked for the state in the mental health industry, which is enough to drive anyone crazy. What's more, they used their positions to gain access to prescription meds, get out of tickets, and look like heroes. Every single night they would sit at the kitchen table and slowly fill the entire garbage bucket with beer cans and boxes of wine. Despite signs like the daily hangovers, no one else was aware of how deeply alcoholic they were.
At each monthly visit we were repeatedly questioned about how safe we felt and where we wanted to stay. Noelle and I were frightened by our grandparents' alcoholism, yet were more frightened by the prospect of facing them with their issues. It was entirely possible that they would grow violent with us. Some nights the alcohol would burn their veins enough to scream the most brutal words at us; if this went on long enough my grandfather would get physical. Though we never said anything about this aloud, our behaviors were comparable to most children suffering from abuse. We were withdrawn, irritable, and unsociable.
I felt let down by the Child Protective Service workers. Their job, they told me, was to make sure that we were in the best home for our care. The only thing they cared about it seemed were the fire alarms and escape windows. How much money went through their hands in placing us? At every turn they were convincing us that we were in a safe, loving home with all we could ever ask for. They could not have been more disconnected from our situation.
The biggest failure on their part came one day when I least expected it. I had spent the night at a friend's house and been running cross-country all morning when the news came that my grandparents would not be showing up because Elisabeth had hurt her leg. My initial response was to think it was a minor scratch she was getting too much attention over. When I arrived back at home, I opened up the trash can to throw away the sweat band I'd worn that morning. Of course it was full of beer cans. Noelle was the only one home, and when I asked what happened I was shocked by the dark truth.
The night before, Elisabeth had fallen asleep on the couch. My grandfather stumbled down the hall as he carried her to bed, accidentally crushing her leg against the bathroom door frame. Despite her cries he passed out cold. In the night she dragged herself out of bed and into the living room where they found her in the morning. Luckily for them the alcohol was out of their systems, so they made the choice to take her to the hospital.
My grandfather was outwardly broken up over the incident. He cried about how he was at fault for breaking Elisabeth's leg, but swore up and down that he had not been drinking the night before. I felt I knew the truth about what happened, but my evidence was merely circumstantial. When the CPS workers pulled me out of class to ask questions about the occurrence I told them all I knew. It must not have been enough. Nothing changed.
The years passed and the disdain for my grandparents grew. Every passing court hearing was a reminder that I belonged to those in control of my fate. They used a more pleasant term for it: ward of the court. I had nowhere to go even though I didn't want to stay. If I had run away, the police would have come after me.  My friends' parents were sympathetic and at times would suggest that I should stay with them. I never took it seriously until after an event which changed the course of my life.
One night my boyfriend and I were in the basement watching a movie when my grandmother yelled down the hall, "It's time for bed Ellen, come upstairs." I was not aware that I had a bedtime, so slowly I said goodnight and began putting the movie in its case. It was not fast enough, because my grandfather charged down the stairs yelling. I was shoved up the stairs as he accosted my boyfriend with all the things he was suspected of. As we all entered the kitchen, my grandparents competed to yell over each other about how disrespectful we were. "Have you been sleeping with her? Because I'll charge you with rape!" "We would both feel much better if you weren't our responsibility anymore!"
Trying to catch my breath between tears, I agreed to call the CPS worker in charge of my case in the morning. Maybe I could finally create a positive change for my family. Noelle had run away a month earlier, burnt from the lack of care from CPS and abuse from our grandparents. For Elisabeth it seemed too late, she had already been adopted by them. If my account of the incident could change the agency's mind about the competency of my grandparents to raise children then I would feel more secure in the safety of my youngest sister.
Despite my grandfather's sad attempt at an apology, I called my case worker in the morning and told her I was moving. I gave every detail I could recall from the night before then went to visit Anne, my friend's mother. She was very gracious and understanding, saying, "Whatever we have to do kiddo, it will get taken care of." It was her willingness to go through the licensing process and be there with me to face my grandparents that saved me. Before she was licensed though, I was not allowed to stay with her the CPS agents told me. Regardless of the incident and all they knew of my grandparents they were deemed a better legal home because of their license. So, I was forced to be there at least five days a week.
The next three months could not have been more awkward. My grandparents now knew that I was not totally helpless, that I was capable of making decisions and taking a stance. My grandfather would bitterly tell me how shameful it was to be separated from the family. Sarcastically he hoped I would have a pristine life. I knew this did not look good for public servants, but they deserved all the credit for my decision to leave.
Anne had to go through the same process as my grandparents had in order to house me. Home improvements had to be made and monthly visits were a must. The judge in charge of my case was dumbfounded and fought my opinion every step of the way. He said, "Usually I don't take advice or opinion from the child on placement. The closest family member is always the best option. But here you are: a bright young girl who does well in school, completely disagreeing with me. I can only assume that you have good reason for this, so I will respect your wishes and place you with your friend, but only after she has been licensed." Each court hearing, the same question was asked as if he could not trust that I had made a wise decision. "Are you sure you want to stay with this friend? Your grandparents love you, they are your family and are at every hearing." I was not given the chance to explain to him I did not choose my family.
It was slightly over a year that I lived with Anne, and though our relationship eventually grew strained, I knew I had made a far better choice for myself than the court system and Child Protective Services would have. That final year living under the control of CPS was the best by far, though still restrictive. Each visit my CPS worker would ask me about college and push me to fill out forms for financial aid. I knew I would not be going to college that fall; I had secret plans to move to New Hampshire and start fresh without the weight of all these bad experiences following. Instead I played along, filling out forms and applying to colleges. It was what I felt I had to do to have the case closed by the time I turned eighteen.
In the last few months before my eighteenth birthday I was hardly ever home. I did not wish to live there, yet legally I had to. The money that Anne was getting each month from the state for housing me had become an issue when it was brought up that it should have been going towards my expenses. I wanted nothing to do with that stolen money though, or the organization that distributed it. I just wanted to be out. On my birthday the case was closed once and for all. I was finally deemed old enough to decide for myself overnight.
There will never be a way to repair the damage or get back the stolen years that the Child Protective Services took from me. Not being listened to, trusted, or even respected on a human level, set my psychological development back by years. I was bitter, desperate and extremely frustrated with everyone around me. The only emotions I was accustomed to were fear and anger, and happiness didn't come for a while. It's no wonder I chose to be in an abusive relationship for almost four years. I was raised in a way that created the illusion of a lack of choice.
Moving to New Hampshire was the first major choice I made with my freedom from the law. Every choice since then has been a cascade of more opportunity for me to appreciate the feeling of being a sovereign individual. After these refreshing few years being surrounded only by the loving and supportive people that I've chosen to be friends and family, I can finally tell this story without shame, guilt, or tears. Flashbacks and emotional fragility are still problems I struggle with, but with encouragement from the community I've recovered enough to be honest, happy, and have respect for myself. I've found interests and learned to love waking up in the morning. Currently I'm attending college and have anticipation for the future.
The real solution to the problem of careless or unwilling parents it seems to me now is the loving support of good people. Having consideration for the emotional needs of children is the first step. An understanding of children's capabilities to know what is in their best interest is essential for their well-being and development. Currently we are raising a generation of children that don't know what it's like to walk to the store alone, play outside all day, or have critical thinking skills. These children will be less capable of knowing what they want or how to succeed if they are never entrusted with their own choices. We need to have the bravery to speak up and empower these individuals to succeed.
I hope this story will be helpful in revealing what life is like for children who suffer a similar fate in the hands of a government agency that is completely disconnected from situations, and how utterly they fail in helping children. My mother was a brutal parent, and there are many other brutal parents in America, but the agency set on preventing abuse has failed at doing their job. There is no justification for child abuse—even if it's done by she who gave the child the chance to take their first breath—which is why a monopoly can't fix it. There are thousands of solutions to fixing the problem of abuse in this world, but when the hammer of the State gets involved everything becomes a nail.  The history and present activities of CPS have been a testament to the failure of government on every level. Only when we move past the statist paradigm can we prevent the catastrophic failures in my childhood and begin to heal those who have been hurt.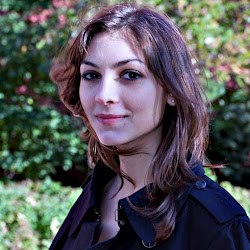 Ellen Ball is a co-host of Non-Partisan Liberty for all and a guest columnist for Think About Now