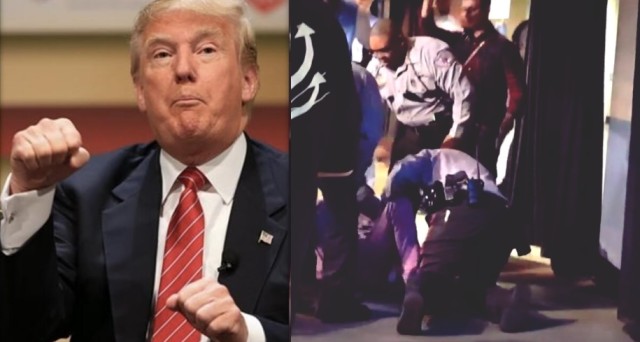 https://youtu.be/AZB5DuUG8LM?t=57s
At a trump rally in Fayetteville, North Carolina, a group of black males were escorted out by the police for non-violently protesting the event. While they began walking towards the exit with the officer, a Trump Supporting cowboy proceeded to punch one of the black protesters in the face.
What do the cops do in response? Do they arrest the man who punched the protester? No.
The cops do nothing to the cowboy who just assaulted a human being, and then proceed to arrest the man who was just punched in the face.

These kind of physical attacks on protesters are nothing new to the Trump Campaign.

Of course, this type of violence is to be expected of any political movement that has so much emotion behind it, and we should expect more as the election season continues.