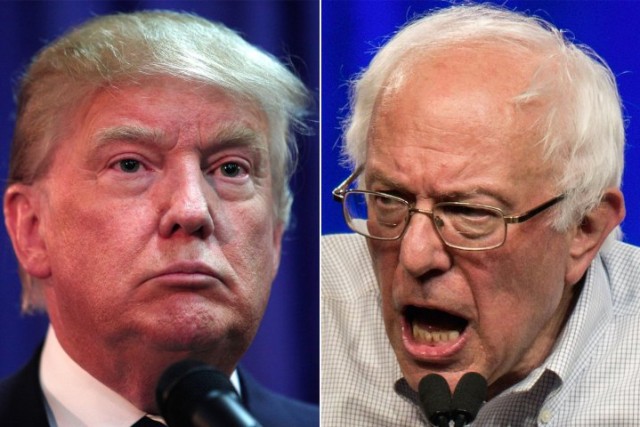 Get out and vote! If you don't vote you can't complain!
Clinton Wins Wyoming…Kind Of
In Wyoming people did vote and they're complaining. Bernie Sanders won again Saturday — and still lost.
Sanders took Wyoming by an amazing 12 percentage-point margin in statewide caucuses, beating Hillary Clinton 56-44 percent.
But under the Democratic Party's insane delegate system, Sanders' winning streak — he has won seven out of the past eight contests — counts for little.
In fact, despite his win, he splits Wyoming's 14 pledged delegates 7 to 7.
If you add in the state's four superdelegates, who already pledged their allegiance to Clinton in January, Hillary managed to get a 11-7 lead over Bernie even though she lost.
Of the 500 superdelegates who have announced whom they're supporting, 469 say they're for Clinton.
Even the liberal establishment cesspool that is MSNBC pointed out the absurdity.



On Morning Joe Monday, co-hosts Joe Scarborough and Mika Brzezinski were exasperated by just how rigged the Democratic primary system must be for Vermont Sanders to have won 8 or the last 9 primaries and still fallen further back in the overall delegate count.
"Bernie Sanders won Wyoming by 12 percent, but he might not even pick up a single delegate. Hillary Clinton was awarded 11 delegates, Bernie Sanders only seven," Scarborough said. "Why does the Democratic Party even have voting booths? This system is so rigged."
"The party sends its activists out and [sends] people chattering on TV and chattering on talk radio about voter disenfranchisement," Scarborough added. "This same party tells voters to 'Go to Hell!' when they select somebody by 12 percentage points and end up letting the other candidate, who lost by 12 percentage points, win the most delegates. That — by definition — is voter disenfranchisement!"
The Curious Case of Colorado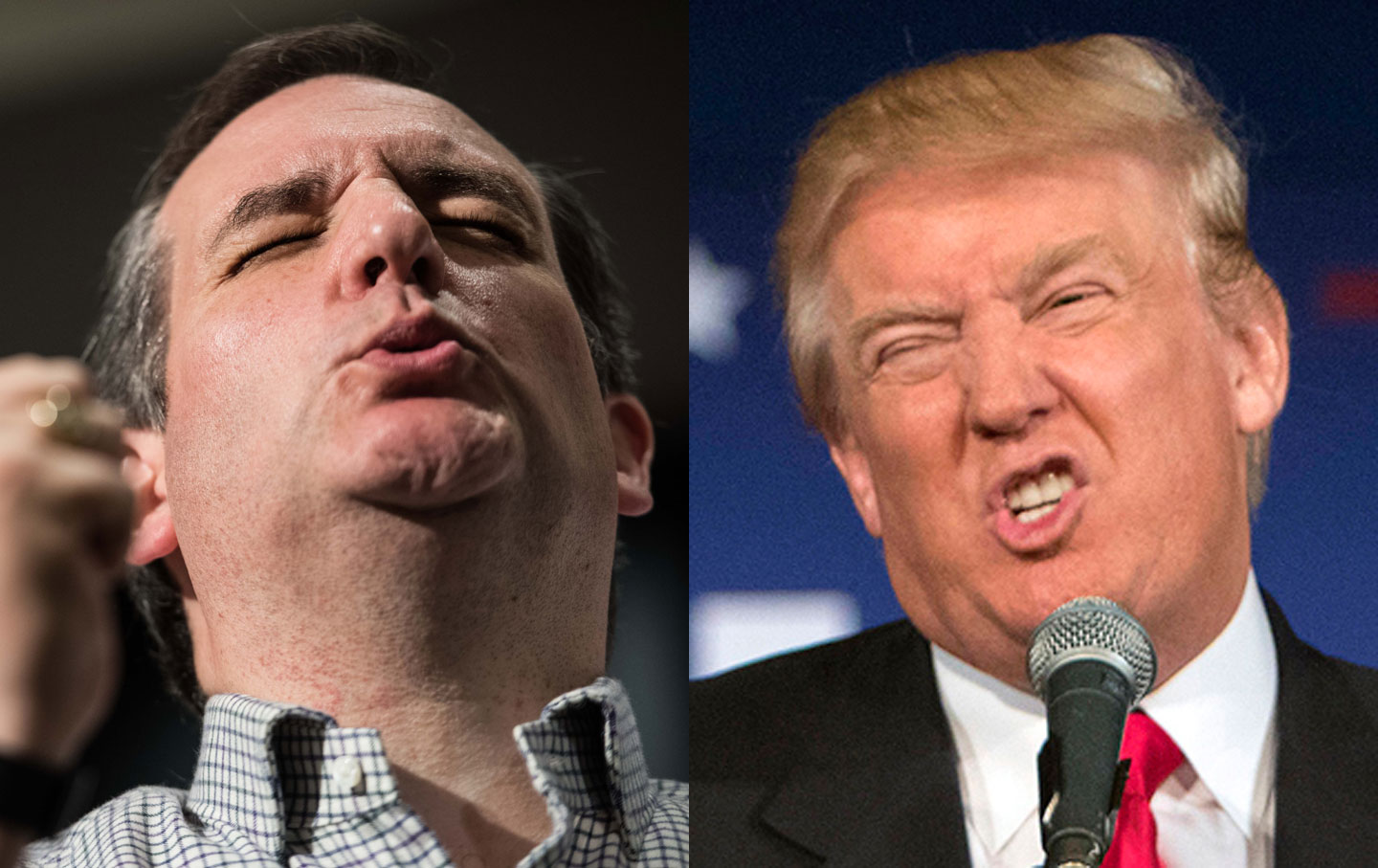 Without a single vote being cast by Republican voters in Colorado, Ted Cruz won 21 delegates from the state's seven congressional assemblies and 13 delegates at the state convention on Saturday April 9th, 2016.
While the Colorado GOP establishment changed the primary process in August 2015 – the opposition to Trump delegates has supporters of the businessman up in arms.
How is this possible?
According to an article by the Denver Post back in August: "Colorado will not vote for a Republican Candidate at its 2016 caucus…The GOP executive committee has vote to cancel the traditional presidential preference poll after the national party changed its rules to require a state's delegates to support the candidates who wins the caucus vote."
The GOP delegates decided that democracy is too important to be left up to the voters, and proved that with a tweet.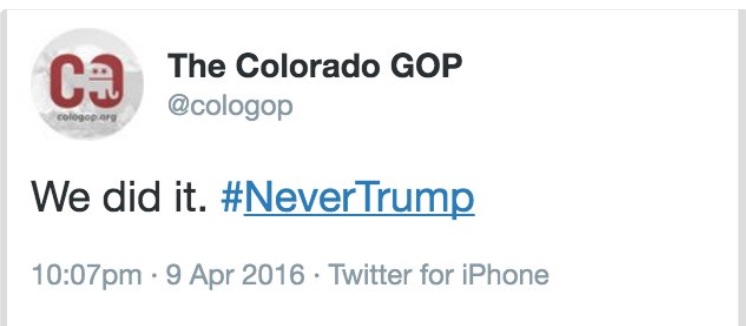 Why your vote doesn't matter, and never will
"The people who cast the votes don't decide an election, the people who count the votes do."
Joseph Stalin
"Political power comes out of the barrel of a gun."
Mao Zedong
"If voting made any difference they wouldn't let us do it."
Mark Twain
Mark was completely correct, which is why they didn't let people vote in Colorado; moreover, the assumption that your vote ever mattered is a lie.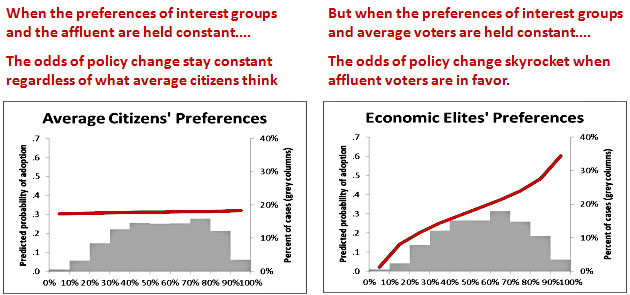 A 2014 study, headed by the political scientists Martin Gilens, of Princeton, and Benjamin Page, of Northwestern, demonstrated what most Americans already know – interest groups take precedent over everything.
"Our analyses suggest that majorities of the American public actually have little influence over the policies our government adopts," Gilens and Page write:
Americans do enjoy many features central to democratic governance, such as regular elections, freedom of speech and association, and a widespread (if still contested) franchise. But we believe that if policymaking is dominated by powerful business organizations and a small number of affluent Americans, then America's claims to being a democratic society are seriously threatened.
In their conclusion, Gilens and Page go even further, asserting that "In the United States, our findings indicate, the majority does not rule—at least not in the causal sense of actually determining policy outcomes. When a majority of citizens disagrees with economic elites and/or with organized interests, they generally lose. Moreover … even when fairly large majorities of Americans favor policy change, they generally do not get it."
Why this will always be the case
None of this is a shock, of course. It is simply the natural result of any system which is given monopolistic and coercive power over an area—in enough time, every government becomes completely tyrannical. The political jargon is different depending on the time and the area, but the tactics are nearly always the same.
Convince people that they need you, and that without you they would be lost. Convince them that they need to be controlled, and that without the use of violence by them then the enemy they create will take over. Then when you've gathered up enough power, take the wealth of the nation for yourself and divide it out to the people who were running the show in the first place. This belief system, that we need to be coercively controlled by a monopoly, is known as statism.
Statism views humans as helpless, incompetent, and bumbling creatures who need to be ruled by an elite class with unfounded claims of superiority, wisdom, and divine power.  Until people wake up to the fact that statism is man's greatest enemy, we will never be free.