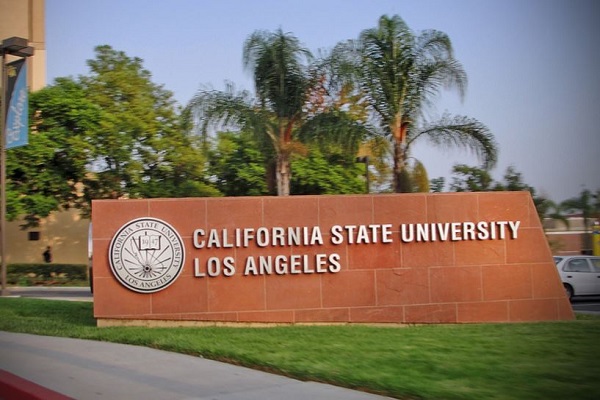 What follows is the natural byproduct of the overly offended, mixed with the not-so-subtle racism of "privilege checking" and "cultural appropriation."




WASHINGTON (WUSA9) – "California State University, Los Angeles started offering segregated housing for black students in a new program called Halisi Scholars.
CBS Los Angeles reported the campus set aside 20 spots in its 192-unit dorm complex for black students and "anyone who shares similar concerns."
The dorm comes after the university's Black Student Union issued a list of demands as a response to claims of racial discrimination on campus.




In the letter addressed to university President William Covino, the union demanded "the creation and financial support of a CSLA housing space delegated for black students and a full-time resident director who can cater to the needs of black students."
Many students who spoke to CBS Los Angeles off-camera shared concerns about separating students by race. Though most seemed to agree that Halisi Scholars posed no real threat to campus life.
Among other things in the letter, the union demanded $20,000 per quarter allocated to the Black Student Union, black scholarships geared toward black students who are both athletes and non-athletes and more black students hired for on-campus, student assistant, work positions.
University of Connecticut, University of California, Davis, and University of California, Berkeleyalso offer segregated housing dedicated to black students."




Though the University is claiming it's not completely preventing non-blacks from entering the dorms, the insinuation and results of the action will be segregation either way. Though snopes like to claim this isn't an issue, much like in many other points, they have no idea what the hell they're talking about.
When you classify people into privileged groups based on race or sex, the end result is hatred towards the other. If you believe that the issues in your life are merely a result of evil actions done by privileged races and sexes, you then feel entitled to use government agencies to steal from and discriminate against those people to "balance the playing field."
This leads to discrimination and inevitable segregation.
Stealing from people for being successful to give it to non-successful people is discrimination against the productive. Discrimination based on the idea that someone may be successful in the future due to their race or sex, is even more pernicious. There are problems with racism in this country, but the government and institutions which find it admirable to use violence and hate to fix problems, are not the groups which will prevent further violence and hate in the future.