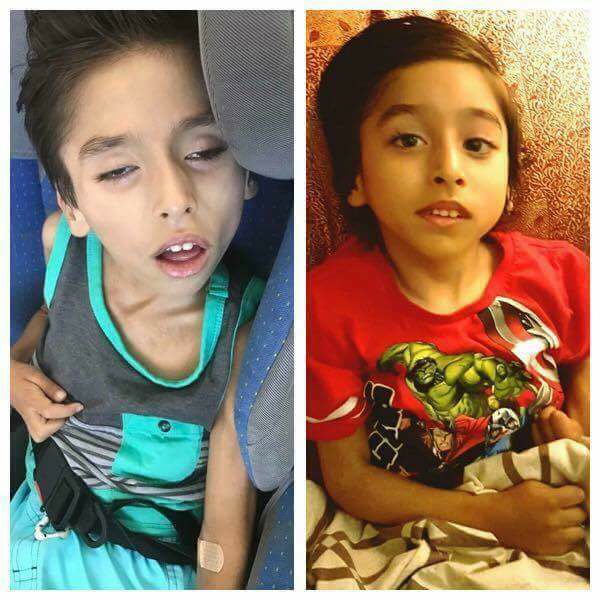 Parents are claiming that cannabidiol, an extract from the marijuana plant, helps their children's seizures. Some even have risked going to jail to save their children from brain damaging and often deadly seizures. A new study released earlier this week proves them right.
The study, published in the New England Journal of Medicine, used 120 children with Dravet syndrome, a severe childhood epilepsy disorder that seizure medications will not treat. Dravet syndrome has a high mortality rate and causes prolonged seizures that cause brain damage.
The study was conducted by Dr. Orrin Devinsky, director of the New York University Comprehensive Epilepsy Center. Dr. Devinsky gave 60 children cannabidiol, or CBD, while 60 were given a placebo. The study proved what many parents have been trying to tell the government–cannabidiol greatly reduced convulsive-seizure frequency.
After 14 weeks of treatment with cannabidiol treatment, 40% of children dropped their seizure rate by 50%, and 5% of patients' seizures stopped completely.
Dr. Devinsky told NBC News "These are some of the children I care for [who] were in wheelchairs, were barely able to open their eyes in an office visit and really showed no emotion and … now they come in, they're walking, they're smiling, they're interactive. It's like a different human being in front of you."



"Quite remarkably, 5 percent of the children in the active treatment group with CBD were completely seizure free during the 14 weeks of the trial," Devinsky said. "And these were kids who were often having dozens of seizures, if not many more than that per week."
Devinsky told NBC "There's no doubt for some children this is just been an incredibly effective and game changing medication for them."
GW Pharmaceutics is seeking FDA approval of the cannabidiol. The side effects were mild and included vomiting, fatigue and fever. CBD has no hallucinogenic properties and will not get a person "high" because it does not contain THC.
Dr. Devinsky explains that CBD binds with receptors in the brain and dampens down excessive electrical activity. He said "It seems to be a relatively unique mechanism of action that's not shared by any of the existing seizure medications."



The study supports the testimonies of parents who have given CBD to their children. Though there are many parents who have stories to tell, here are just a few short videos of parents sharing their stories:
This mom is doing something illegal to treat her sick child: She grows marijuana and prepares cannabis oil. (Disclaimer: Don't parent based on Facebook videos. Check with your child's doctor before doing anything affecting their health.)

Posted by AJ+ on Tuesday, April 4, 2017