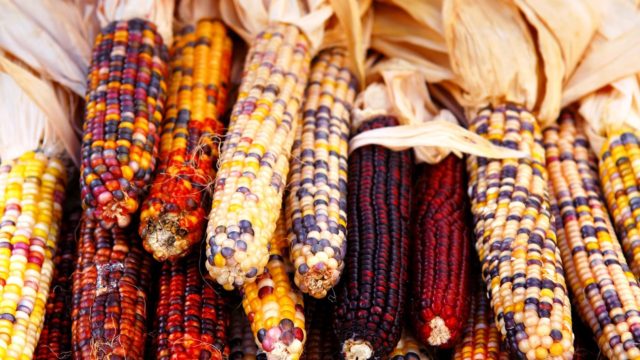 Each year at this time, schoolchildren all over America are taught the official Thanksgiving story, and newspapers, radio, TV, and magazines devote vast amounts of time and space to it. It is all very colorful and fascinating.
It is also very deceiving. This official story is nothing like what really happened. It is a fairy tale, a whitewashed and sanitized collection of half-truths which divert attention away from Thanksgiving's real meaning.





The official story has the Pilgrims boarding the
 

Mayflower, coming to America, and establishing the Plymouth colony in the winter of 1620–21. This first winter is hard, and half the colonists die. But the survivors are hard working and tenacious, and they learn new farming techniques from the Indians. The harvest of 1621 is bountiful. The pilgrims hold a celebration, and give thanks to God. They are grateful for the wonderful new abundant land He has given them.
The official story then has the Pilgrims living more or less happily ever after, each year repeating the first Thanksgiving. Other early colonies also have hard times at first, but they soon prosper and adopt the annual tradition of giving thanks for this prosperous new land called America.



The problem with this official story is that the harvest of 1621 was not bountiful, nor were the colonists hard-working or tenacious. 1621 was a famine year and many of the colonists were lazy thieves.