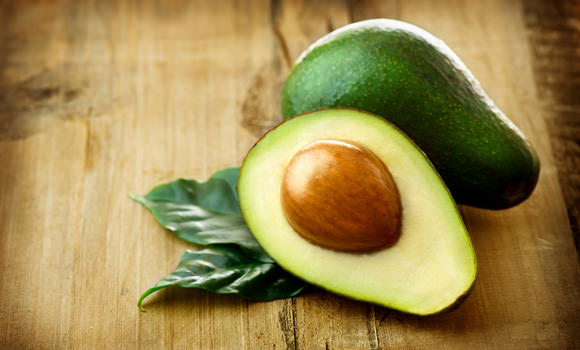 From amazing guacamole to simple slices on a salad, Avocado consumption has been going up in America over the last decade. The merits of this miracle fruit – from its vitamin B content to its healthy fats – are vast. What people don't know is that the part they're throwing out every time – the seed — is incredibly healthy in its own right.
The Health Promoting Seed That You're Throwing in the Trash Can
Avocados are packed with amazing antioxidants which promote skin, tissue, and organ repair. What people don't know is that 70 percent of the avocado's antioxidants are not in the fleshy delicious cream…it's actually in the seed itself.
Pennsylvania State University recently launched a study on the benefits of avocado seeds and found that the phenolic antioxidant compounds in the seeds may lower high cholesterol, high blood pressure, reduce inflammatory conditions, diabetes, and boost your immunity. The seeds even have insecticidal, fungicidal, and anti-microbial properties.
"Any heart disease patient must eat the avocado including the seed." – Dr. Tom Wu.
Dr. Wu has earned the "Remarkable Contribution" award from the American Cancer Society and the "World Famous Doctor" award from the United Nations for his breakthroughs with diabetes and cancer.
The antioxidants packed inside these seeds have been shown to help regulate intestinal function as well as inhibit tumor growth. Not only that, they also are filled with more soluble fiber than nearly any other fruit. The fats within the seed itself raises the collagen within your skin, which helps prevent wrinkles and provides a great shine to your hair.
How To Eat An Avocado Seed
Though the health benefits might make you think twice about throwing an avocado in the trash bin, you might still be perplexed about just how to eat it. Unlike the insane preparation techniques it takes to turn GMO corn into toxic high fructose corn syrup, prepping avocado seeds is as simple as chop, grind, and consume.
If you don't have time to watch the video, here's a short run down. Cut the avocado seeds into small quarters. Then place those small chunks into a grinder, food processor, or a strong blender to turn it into a powder. It should be kept in mind that the powder itself is bitter, so a great way to add it into your diet is putting it in a green smoothie. All you need is half a seed for a serving and the seeds can be dried prior to grinding for a longer shelf life. Simply place it seeds near a sunny windowsill for a couple days can do that for you.
Delicious Ways to Get Avocado Seeds In Your Diets
You can add avocado seed powder to any green juice or smoothie, but a fantastic recipe from One Green Planet is absolutely wonderful. It's raw, vegan, and is packed with good fats, antioxidants, and vitamins.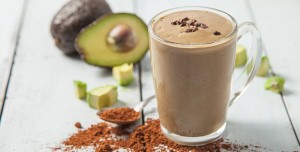 Raw Avocado and Cacao Smoothie Shake
Ingredients
•1 tbsp raw cacao powder
•1 tbsp raw maca powder
•1 tbsp lucuma powder (or replace by a date)
•1 tbsp chia seeds (optional)
•1 cup almond milk (unsweetened)
•1 tbsp cacao nibs
•1/2 ripe avocado
•1/2 ground avocado seed
•1 tbsp pumpkin or hemp seeds for topping
Preparation:
1. Blend everything in your high speed blender, except the pumpkin or hemp seeds.
2. Garnish with pumpkin or hemp seeds &/or extra cacao nibs.