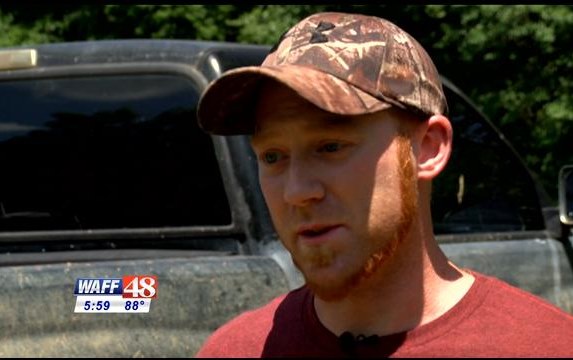 Tyler Truitt joined the military in a belief that he was fighting for America's freedom. However, after returning, he's being given a lesson in what "freedom" means to the government.




The former soldier lives on his own property, but because he's not using the city's electricity or its utility grid, his existence is now being deemed illegal.
"We live out here off the grid, 100 percent self-sustaining," Truitt said. "So I basically made all my utilities: I have my solar panels, I have my rainwater collection and stuff."
Truitt manages to live on his own property by creating own electricity and collecting his water from the rain. He lives in a modular home, and his life is a testament to indivualistic and off the grid living.
This type of individualism is frowned upon by the state. By removing the "necessity" of state run utilities, Truitt is seen as an enemy.
"They say our house is a trailer, which is not allowed in city limits," Truitt said. "They came and they condemned our house and told us if we stayed here we'd be arrested for trespassing on our own property, and the reason why is, they said, it was unsafe living conditions because we don't have city utilities hooked up," he explained.
Not only is Truitt's crime victimless, it is actually a net benefit to society and ingenuity. This is considered a threat to the existing social hierarchy, and as a result he's being treated as a criminal.


"I took an oath that I would support and defend the constitution and the freedoms that entails, and I really feel like those are being trampled upon," Truitt said. Truitt is absolutely right.
Like a true believer in freedom, Truitt is not standing down.
"You have to stand up for what you believe in. They could come out here today if they wanted to and take us to jail for trespassing if that's what they want to call it and, you know, that'd be fine with me," said Truitt. "I'll still come back the next day and the next day and the next day because it's my home and because I live here. Where else am I supposed to go really?"