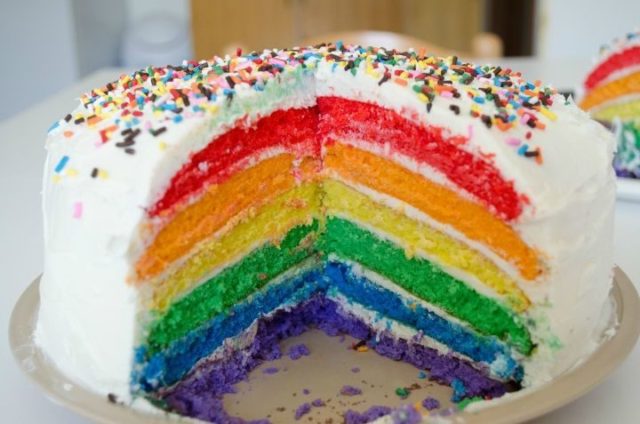 Being a gay libertarian is like being a black conservative: you are a pariah among your peers. It couldn't be clearer in the Charlie Craig and David Mullins V. Masterpiece Cakeshop case, which the Supreme Court will hear soon.
Back in 2012, the plaintiffs went to the defendant's bakery to have a cake for their wedding, which owner Jack Philipps refused, citing religious reasons. Craig and Mullins complained before the Colorado Civil Rights Division, which agreed with the couple in 2014. They even ordered that the bakery completes "extensive sensitivity training". After Philipps failed to have the Colorado Supreme Court hear his plea, he appealed to the United States Supreme Court, which agreed to take on the case.
So-called civil rights groups like the American Civil Rights Union stand with the plaintiffs, saying that "when businesses are open to the public, they're supposed to be open to everyone." Gay webzines like the Gaylygrind automatically call the defendant and his supporters "anti-LGBT hate groups." Even Libertarian Party candidate Gary Johnson wants him to "bake the cake."




A Business Is a Private Property
Well, folks, I am gay myself – I am even married – and I stand by Philipps' right to discriminate against whoever he wants.
That, of course, makes me a traitor, a turkey voting for Thanksgiving – and if I were African American, it would also make me an Uncle Tom.
But why? Because many liberals stand by the ACLU's faulty reasoning that businesses open to the public must serve everyone – it's not "personal" property anymore. Faulty because it implies that, once you start selling a product or service, you automatically lose your right to freely and voluntarily interact with other people. It's opened to the public, so it suddenly becomes public "property" and the business owner loses any say in who he or she does business with.
Following that logic, a Muslim baker would be forced to make a cake with Mohammed's face on it – an unspeakable moral crime in Islam – Hooters would have to hire anyone as a server and gay bathhouses would have to welcome female patrons.Once the government decides what business must do, it can decide what all businesses must do.

As silly as the preceding examples sound, this is exactly what a SCOTUS decision in favor of the plaintiffs would entail. Once the government decides what one business must do, it can decide what all businesses must do. Don't forget that parts of the US had been under this regimen for nearly 100 years after the end of the Civil War.
Indeed, the infamous Jim Crow laws not only maintained an apartheid-like state for African Americans, but they also dictated how private businesses needed to interact with these people. Had private bus companies been able to let all their customers sit wherever they want, Rosa Park would not have become an icon of civil disobedience since she would not have violated any arbitrary laws stating that she must go to the back of the bus. Instead, she would have ridden the bus that let her sit where she pleases.