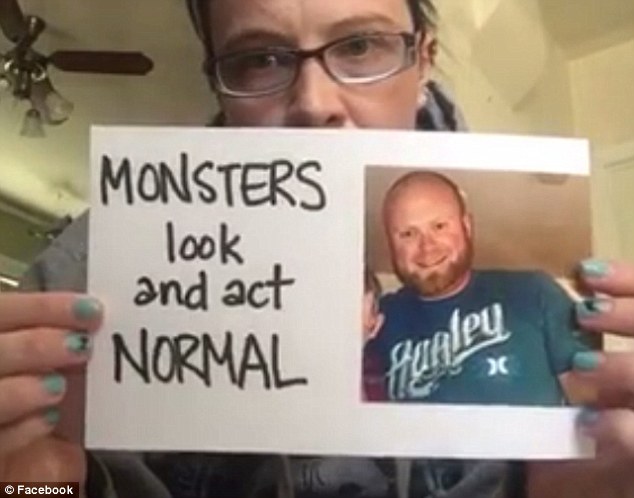 Catherine St. Germain, 34, from Loveland, Colorado released a video warning all parents that there are "predators we trust with our kids every day."  The video explains that her ex-husband, a Navy Veteran, police officer, and personal friend for 20 years was found guilty of sexually assaulting her 15-year-old daughter.  The pedophile, sex-offender, Aaron Tyrell Scott, denied all accusations until DNA evidence proved his guilt.



The Daily Mail covered Catherine's story which she courageously shared so that other parents can learn from it. She states 'Many of you know what Hell the last year has been for my family,' she wrote alongside the video, which was originally shared on April 8. 'I ask that you share this short video. I believe we must not remain silent, and instead shine a light in this dark subject.'


It is frightening to think that someone with such an esteemed reputation and children of their own would ever harm another child. Catherine warns that "monsters look and act normal." Her ex-husband has served his 90 day jail sentence and is free to repeat his acts upon the next trusting family. In addition to 90 days in jail, Aaron Tyrell Scott was sentenced to eight years of sex offender probation.