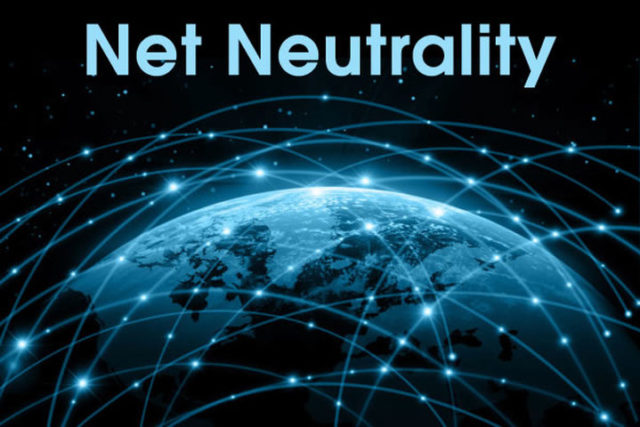 At long last, with the end of "net neutrality," competition could soon come to the industry that delivers Internet services to you. You might be able to pick among a range of packages, some minimalist and some maximalist, depending on how you use the service. Or you could choose a package that charges based only on what you consume, rather than sharing fees with everyone else.
Internet socialism is dead; long live market forces.
With market-based pricing finally permitted, we could see new entrants to the industry because it might make economic sense for the first time to innovate. The growing competition will lead, over the long run, to innovation and falling prices. Consumers will find themselves in the driver's seat rather than crawling and begging for service and paying whatever the provider demands.
Ajit Pai, chairman of the FCC, is exactly right. "Under my proposal, the federal government will stop micromanaging the internet. Instead, the F.C.C. would simply require internet service providers to be transparent about their practices so that consumers can buy the service plan that's best for them."

A Fed for Communication
The old rules pushed by the Obama administration had locked down the industry with regulation that only helped incumbent service providers and major content delivery services. They called it a triumph of "free expression and democratic principles." It was anything but. It was actually a power grab. It created an Internet communication cartel not unlike the way the banking system works under the Federal Reserve. 
Net Neutrality had the backing of all the top names in content delivery, from Google to Yahoo to Netflix to Amazon. It's had the quiet support of the leading Internet service providers Comcast and Verizon. The opposition, in contrast, had been represented by small players in the industry, hardware providers like
Cisco
, free-market think tanks and disinterested professors, and a small group of writers and pundits who know something about freedom and free-market economics.
The public at large should have been rising up in opposition, but people were largely ignorant of what was going on with net neutrality. Consumers imagined that they would get censorship-free access and low prices. That's not what happened.
What was sold as economic fairness and a wonderful favor to consumers was actually a sop to industrial giants.
Here's what's was really going on with net neutrality. The incumbent rulers of the world's most exciting technology decided to lock down the prevailing market conditions to protect themselves against rising upstarts in a fast-changing market. The imposition of a rule against throttling content or using the market price system to allocate bandwidth resources protects against innovations that would disrupt the status quo.
Continued on next page